Regular price
$19.99 USD
Sale price
$17.97 USD
Unit price
per
Sale
Sold out
Want to Safely Lift More Weight & Sculpt Your Ideal Physique?
STABILIZE YOUR WRISTS & LIFT MORE WEIGHT OR WE'LL SEND YOUR MONEY BACK! - If you don't love your wrist wraps, return them. Order now and try them risk free. You'll literally wonder how you ever worked out

without

them. These high performance straps provide wrist support and stability for weightlifters, Crossfit, MMA, Powerlifting, push ups, planks ,burpees & strength training. Boost your workout performance for more challenging advanced lifts and gym routines.

BEST HEAVY DUTY 18" WRIST WRAP (PAIR) The only weightlifting wraps endorsed by 2014 World Champion Powerlifter Kevin Weiss & As Seen on CBS, FOX, NBC & ABC! Eliminate failed lifts & protect your wrist joints from injury during heavy or max lifts. The top grade wraps with premium stitching and high end durable extra wide velcro are fully adjustable & machine washable. The wraps ROCK it for any pressing movements and overhead lifts

PERFECT WRIST PROTECTORS FOR MEN OR WOMEN, XFIT, WOD & BODYBUILDING. Hit new PR's in shrugs, bench press, cleans, jerks, overhead or shoulder press. Mostly eliminate aching and discomfort by securing the wrist in a neutral position. Backed by a Lifetime Replacement Guarantee. Order now and receive in a follow up email a Free Exclusive Bonus Report - Buy 2... One For You and One For Your Work Out Partner.

YOUR WRIST DISCOMFORT IS HOLDING YOU BACK! HIT YOUR FITNESS GOALS FASTER - Order yours; The strong reinforced thumb loops keep the wrap in place on your hand and wrist no matter the lift. So whether you're recovering from an injury or pushing yourself to the limit, the wraps will brace your wrists and protect them from further injury. A set of Rip Toned wraps is an essential fitness accessory.

WANT TO QUICKLY & SAFELY IMPROVE YOUR LIFTS & MAXIMIZE YOUR GAINS? -With your new set of wraps, you'll throw up the most reps with the most weight of your life! Build strength evenly and optimum muscle appearance. These wraps are easy to apply or remove during exercise, although they are fairly stiff they remain comfortable.
View full details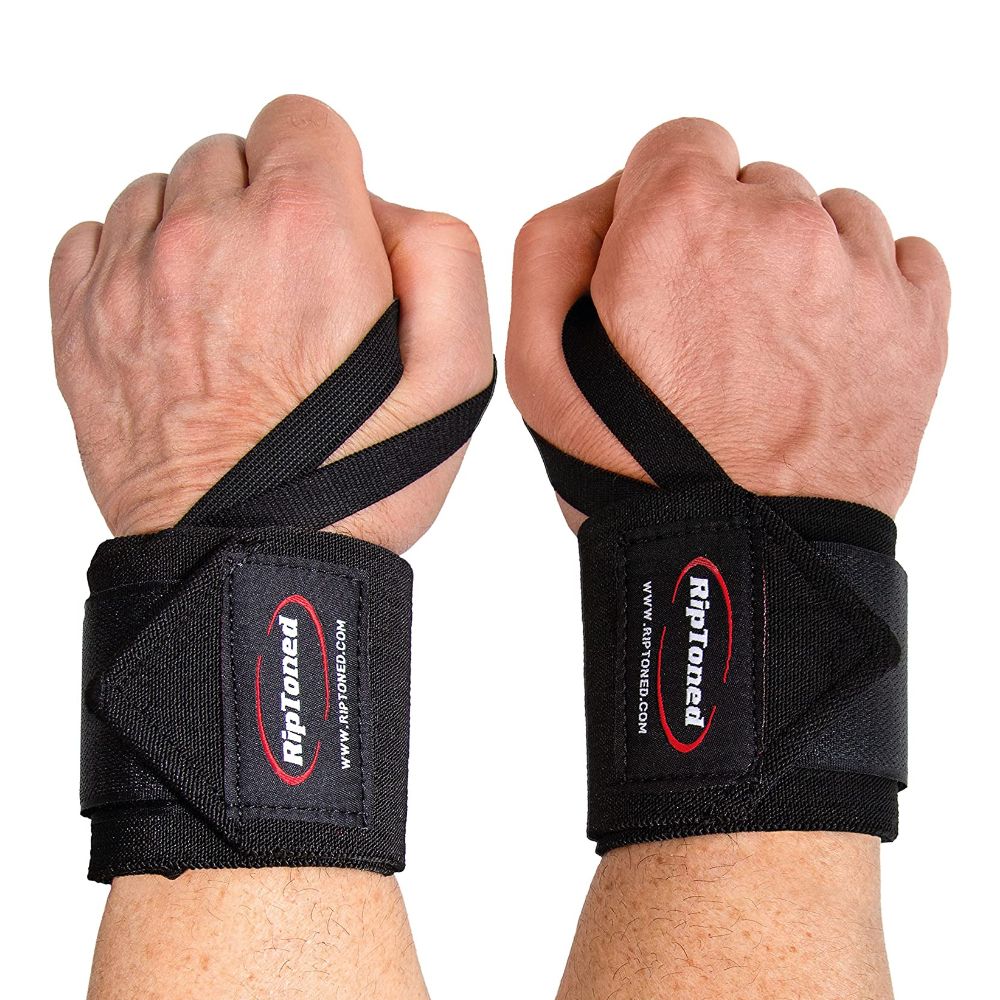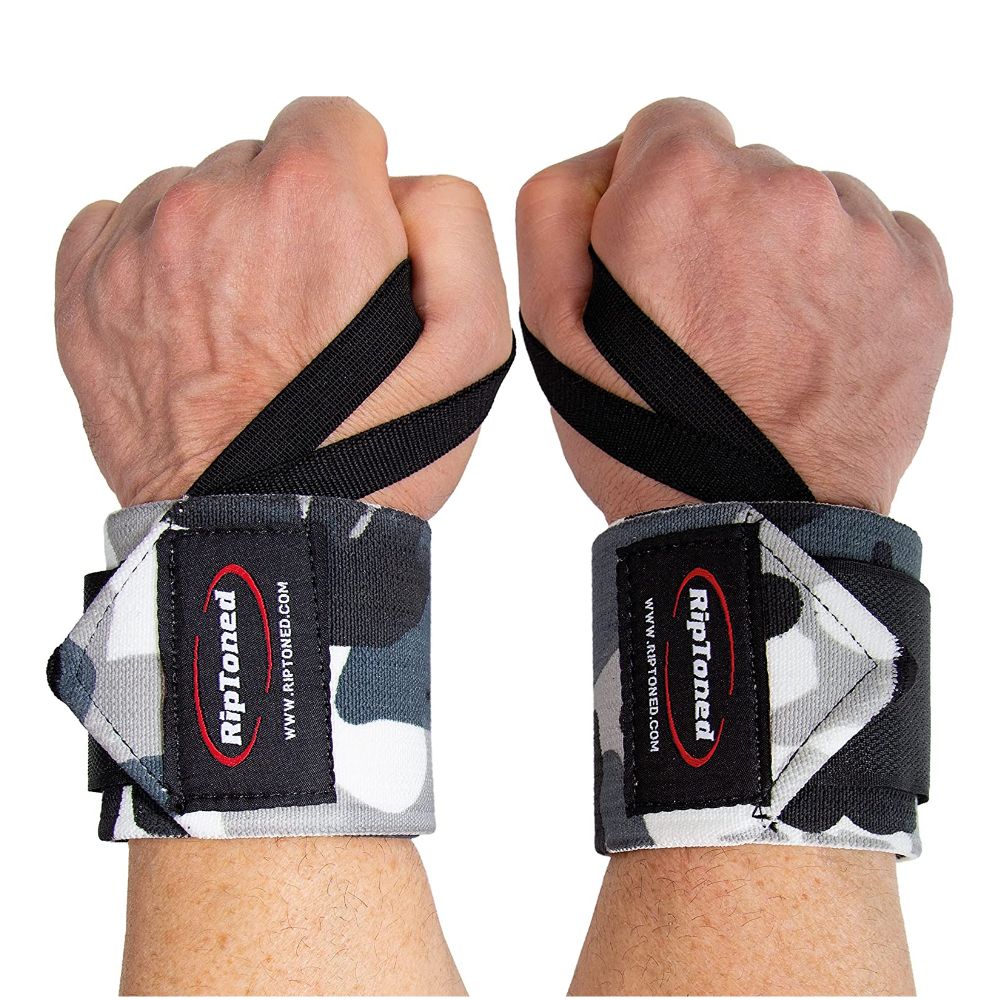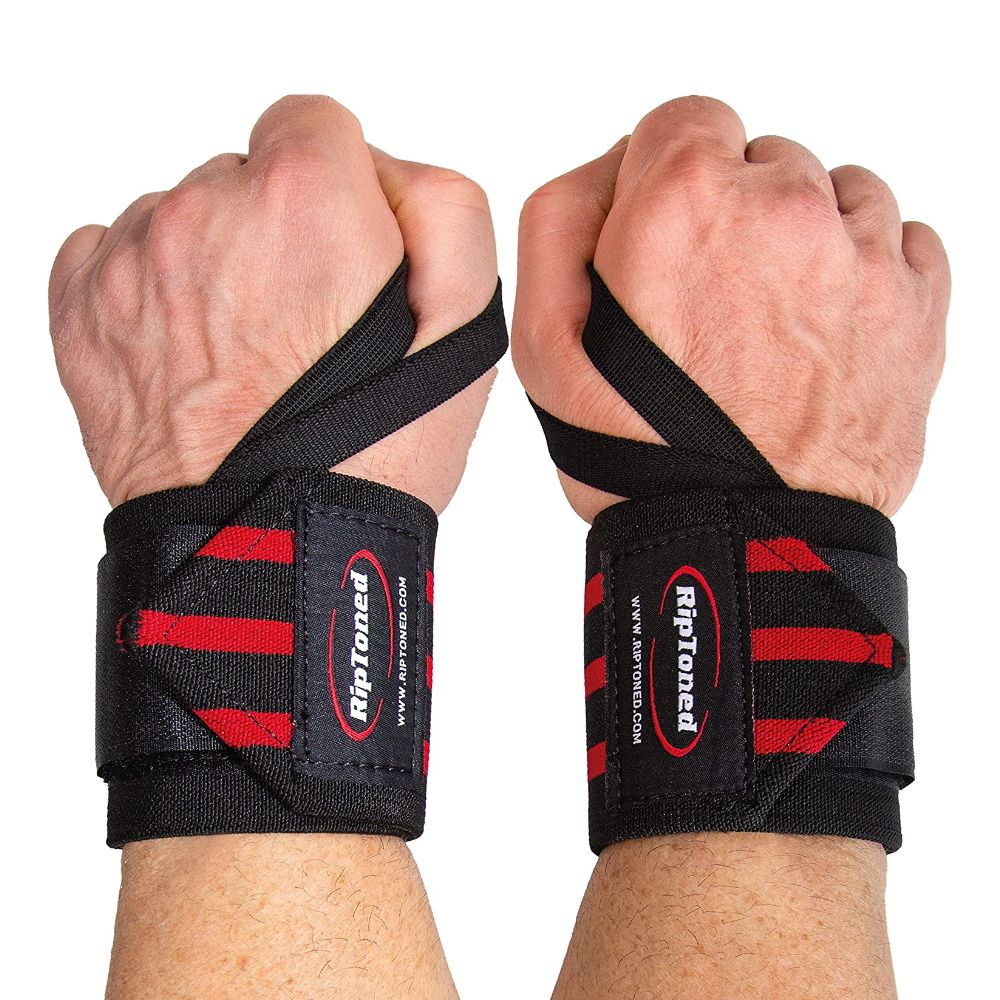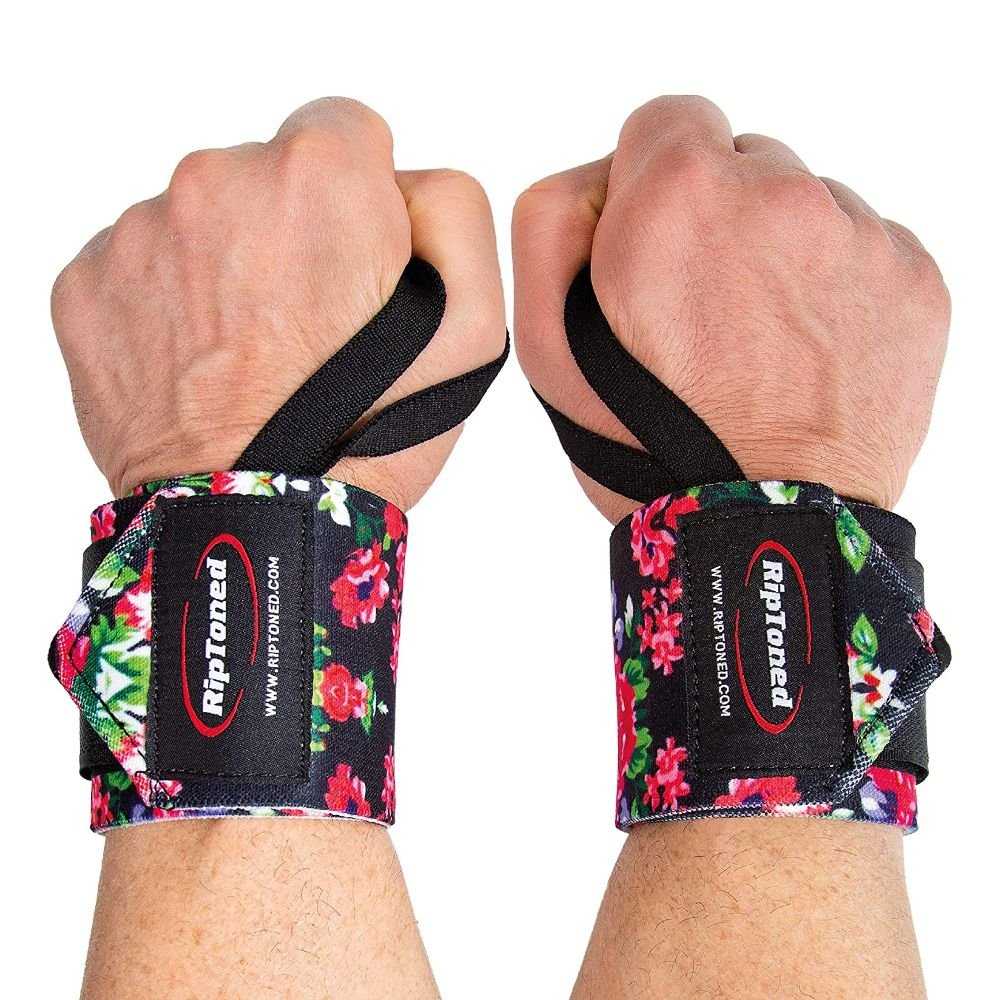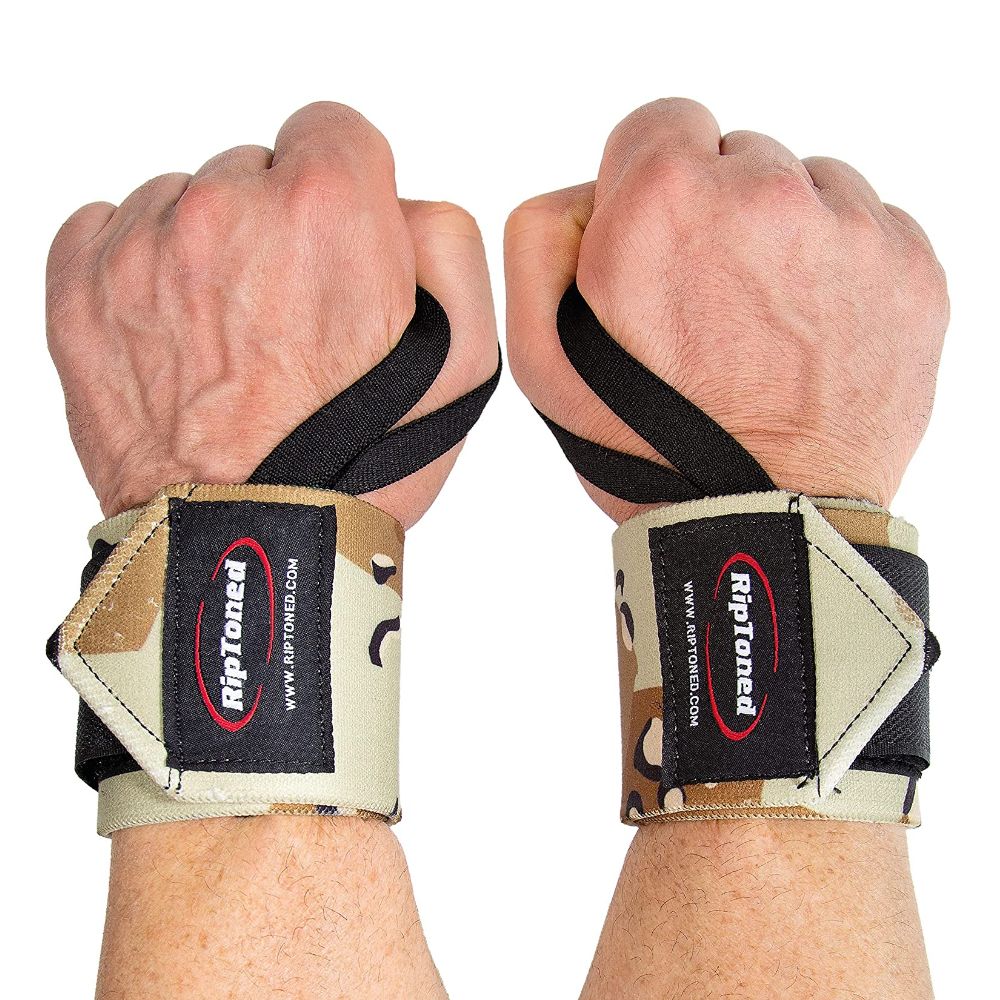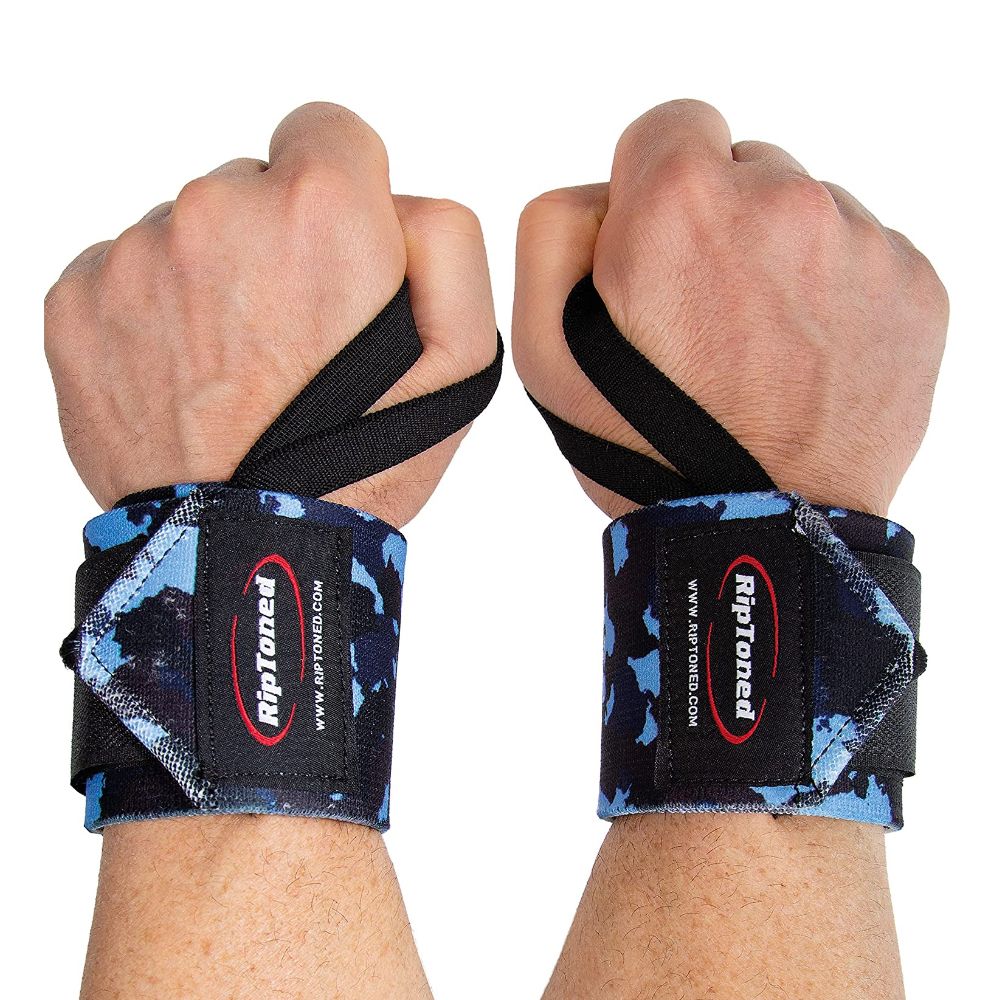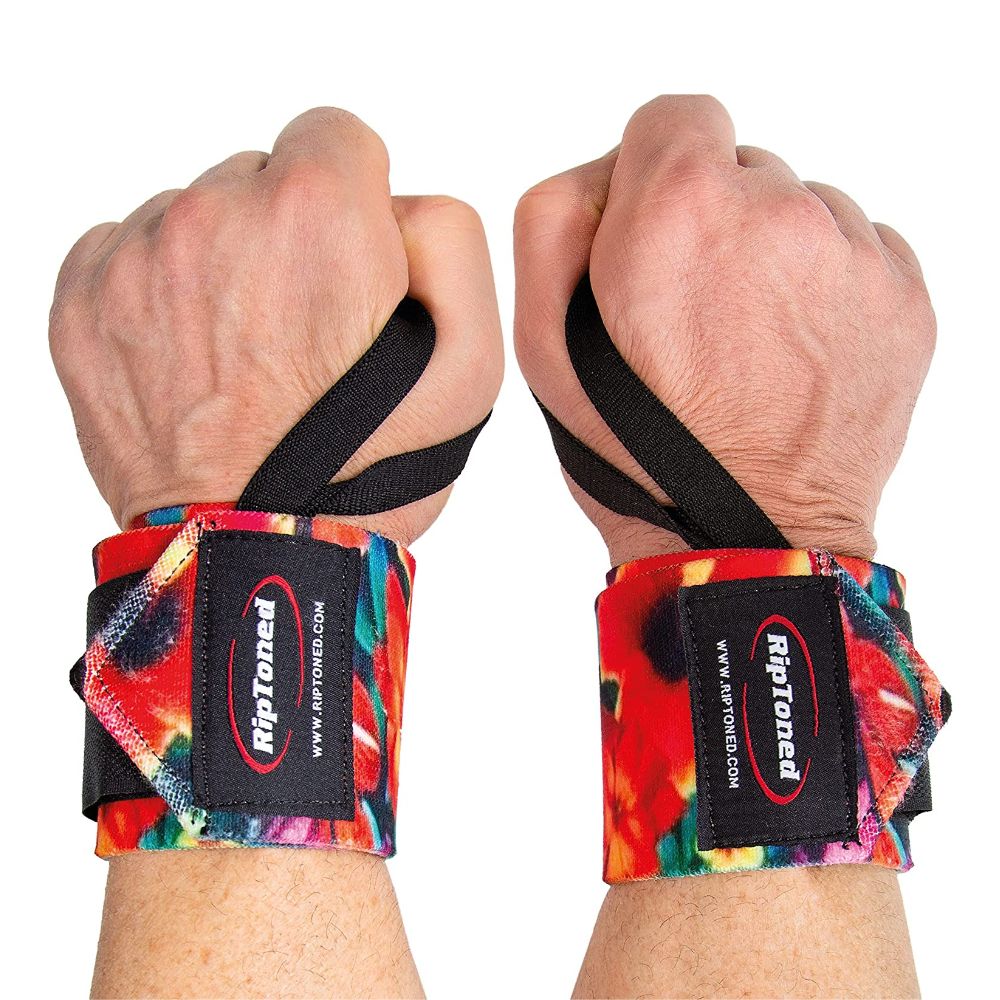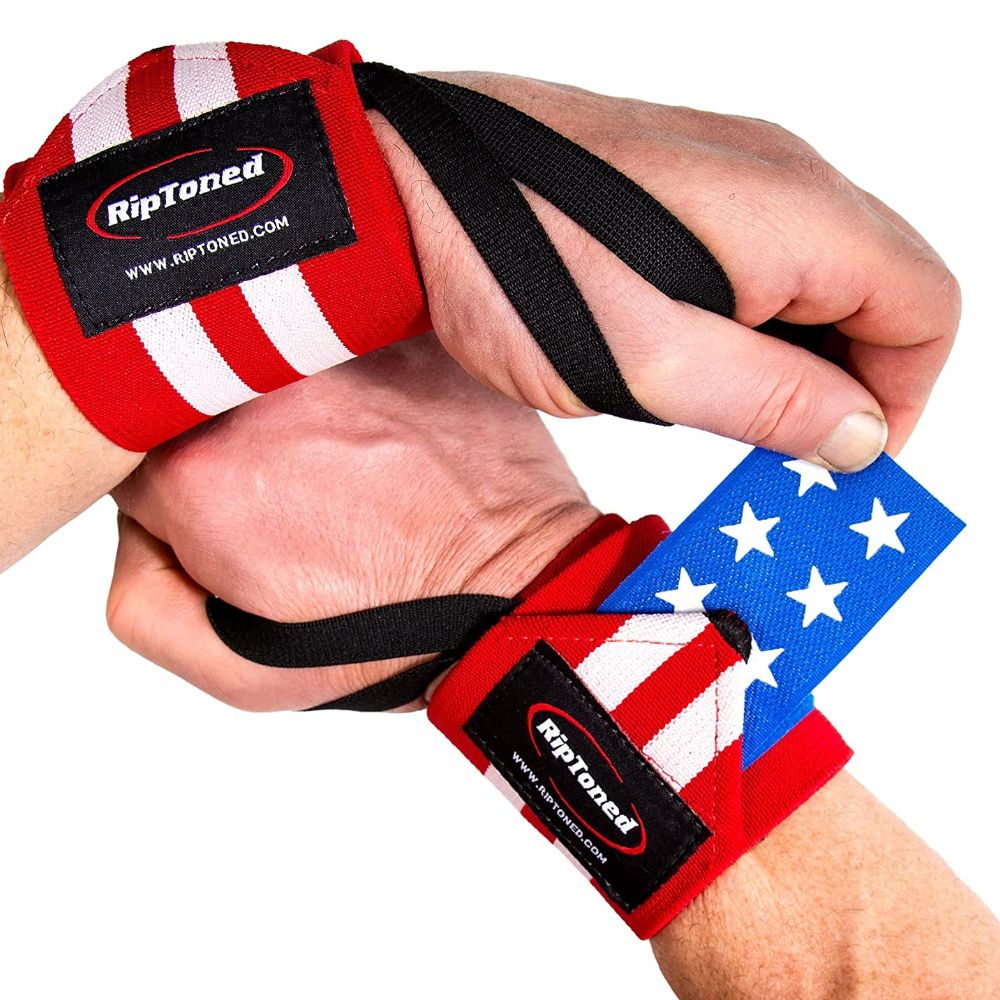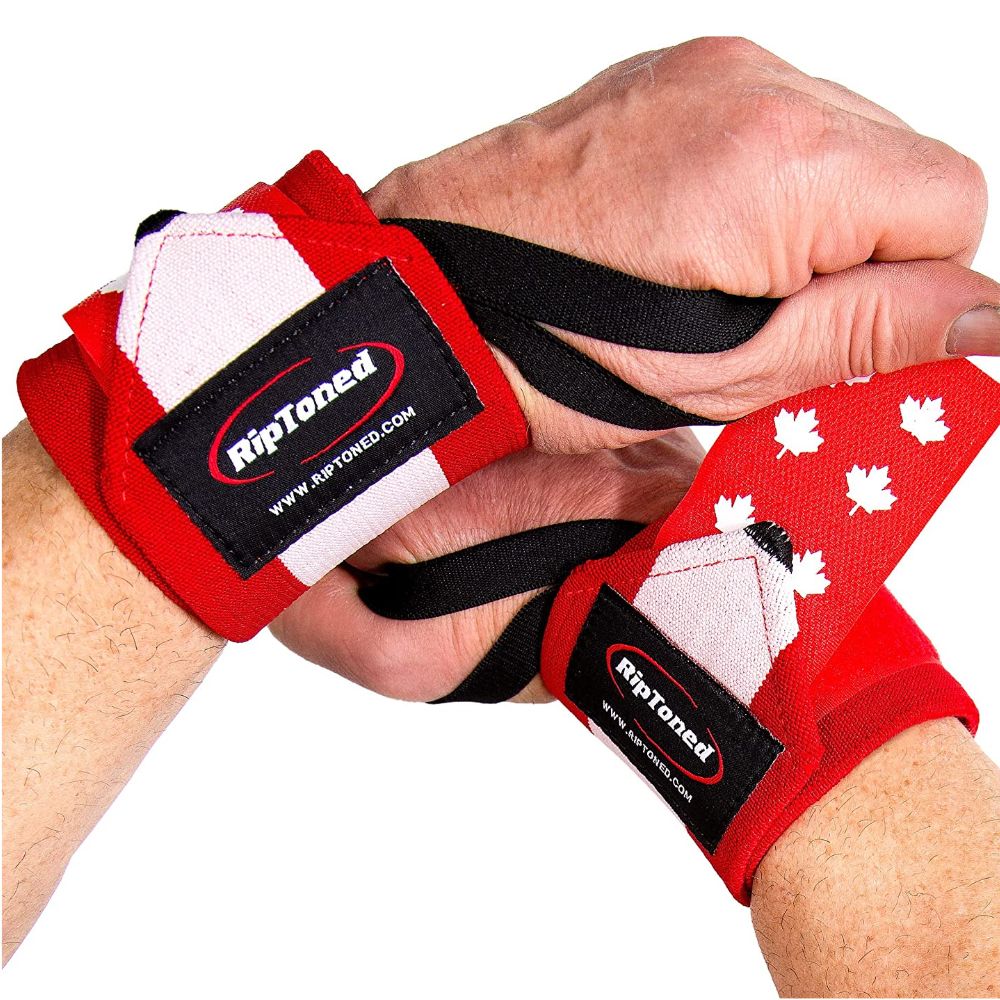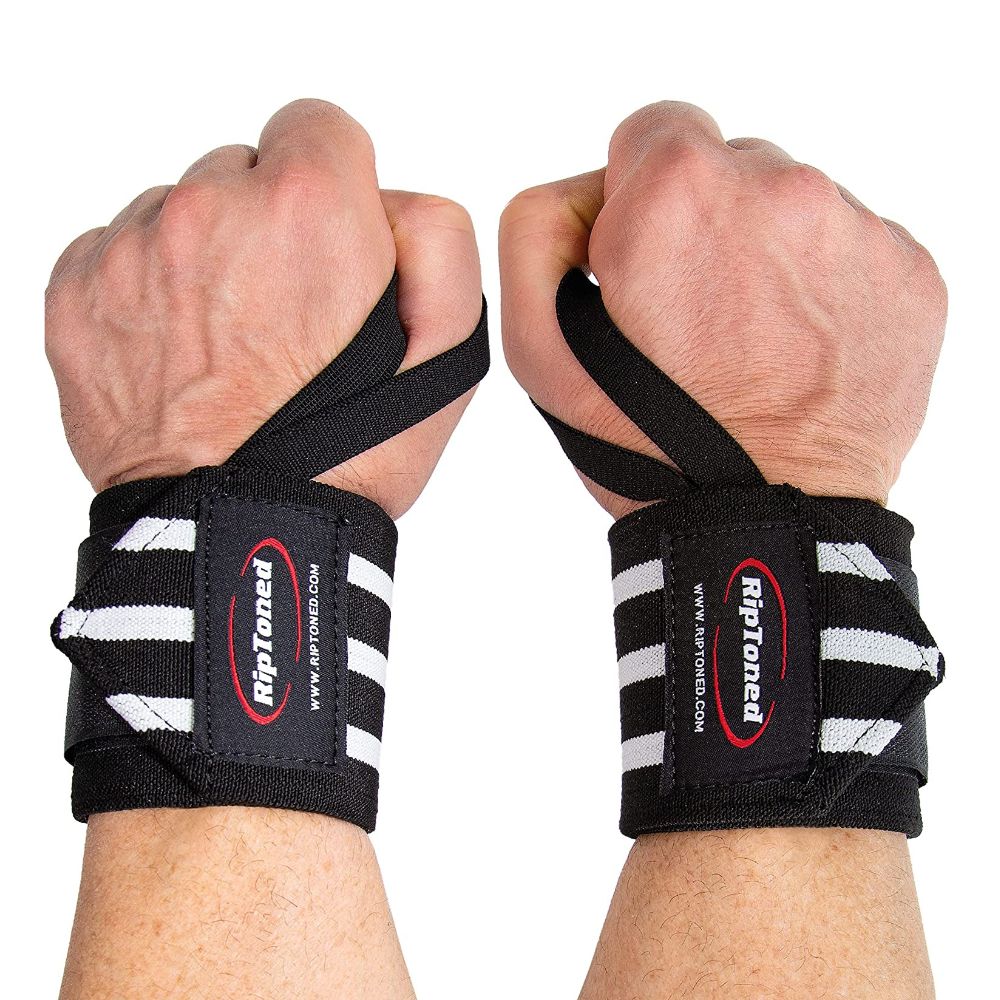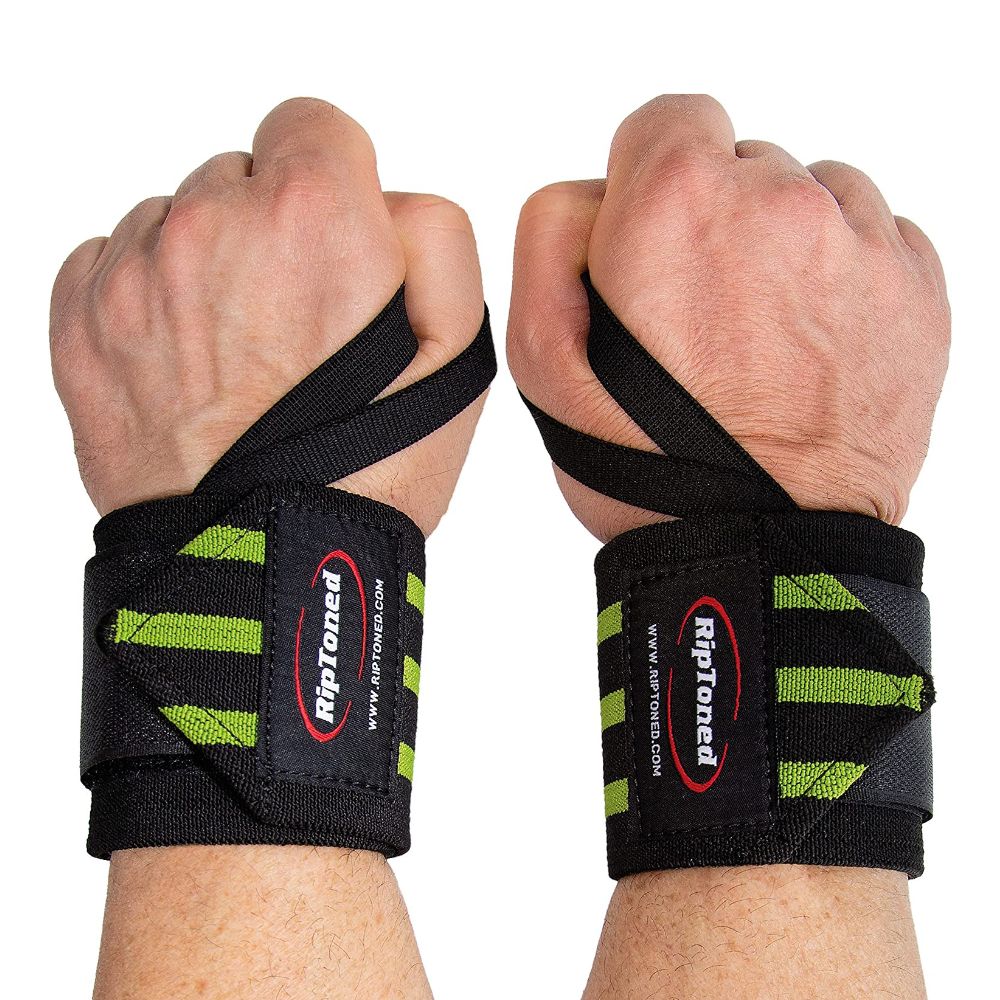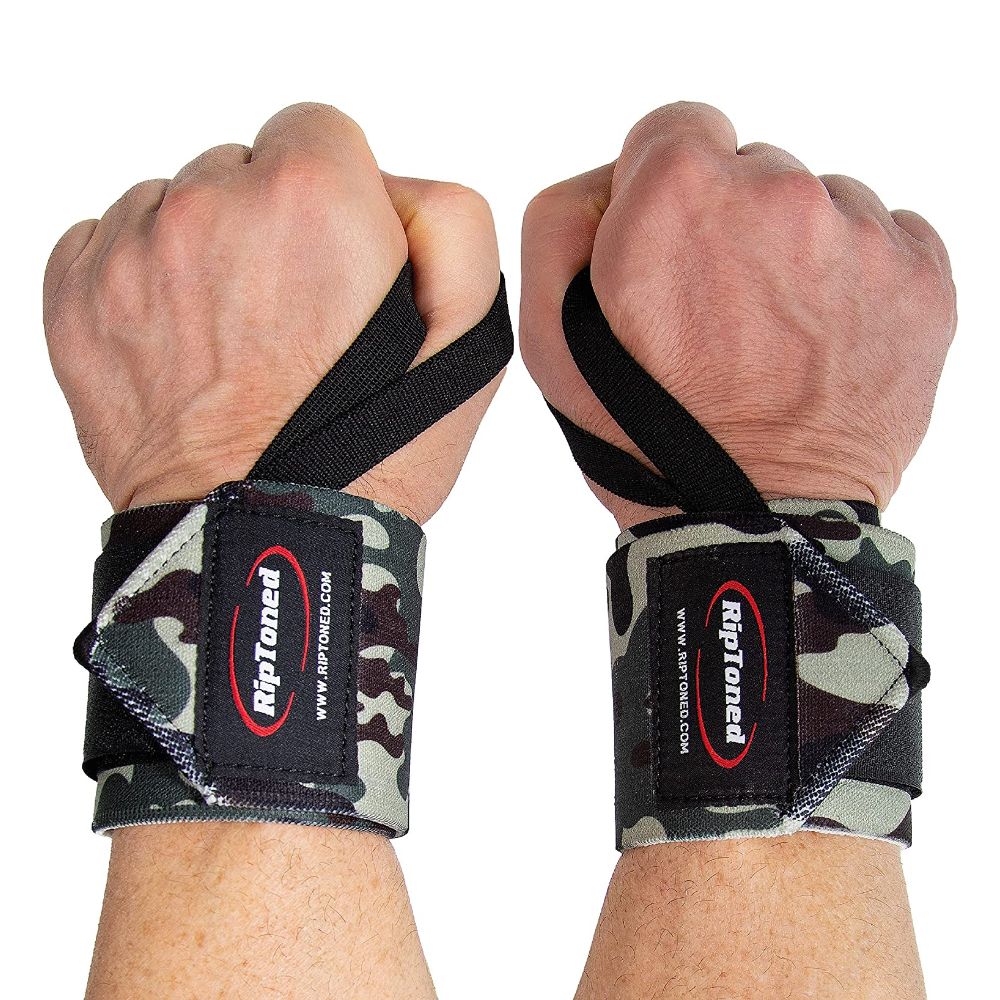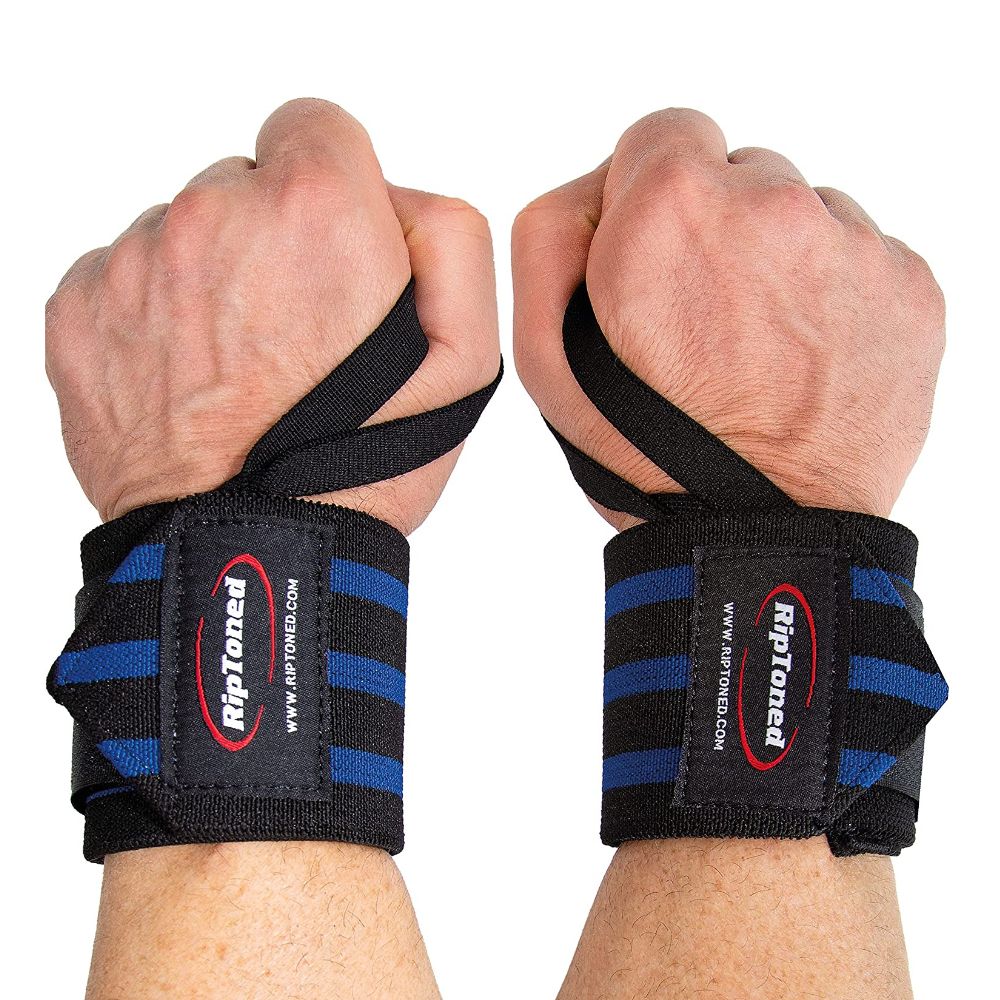 Quality
This product is extremely well built. It always a pleasure to buy a product and discover supreme quality.
Strengthening Workouts with Confidence
Purchased to protect my wrists during workouts. It provides customizable pressure, and especially during exercises like bench presses or high-intensity training, it gives a reassuring feeling of wrist support. Its durability makes storing it hassle-free, and if I were to buy again, I'd likely go for the same product
Love it
Keeps stability for your wrists if needed. Good for all exercises. I have wrist pain when squatting for some reason too much pressure and bending but these help keep my wrist supported and stabilized for entire exercise. For benching its not the greatest cus I experience some discomfort but maybe my form is bad or the wraps dont support as much for bench.
Wonderful comfort and support for pushing exercises
If your wrists aren't strong enough to handle weights heavy or light, those straps are the answer.I've used them for both decline, incline and flat bench presses on the heavier side and shoulder presses on the lighter side. In all cases the straps stabilize my wrists really well. They don't shift from proper alignment or ache anymore. Now I can focus more on actually targeting my muscles.Also really comfortable.As seen in the second image, over time the straps do bend a little out of shape, but don't worry, they still work fine as ever!Some tips:1. Unstrap them when you're resting between sets. Or it would block circulation and make your wrists go numb.2. If you want to do thumbless grip, just tuck the thumb loops beneath straps.3. Look at the part of strap that's directly underneath the thumb loops. It's jutting out isn't it? Face that side up, AWAY from your wrist, because you don't want that pressing against your wrist and causing discomfort when you lift.Overall I'd say definitely get those straps to get more gains.
extremely satisfactory wrist wraps
The wrist wraps are extremely well made, give great support, and a very fashionable...thumbs up